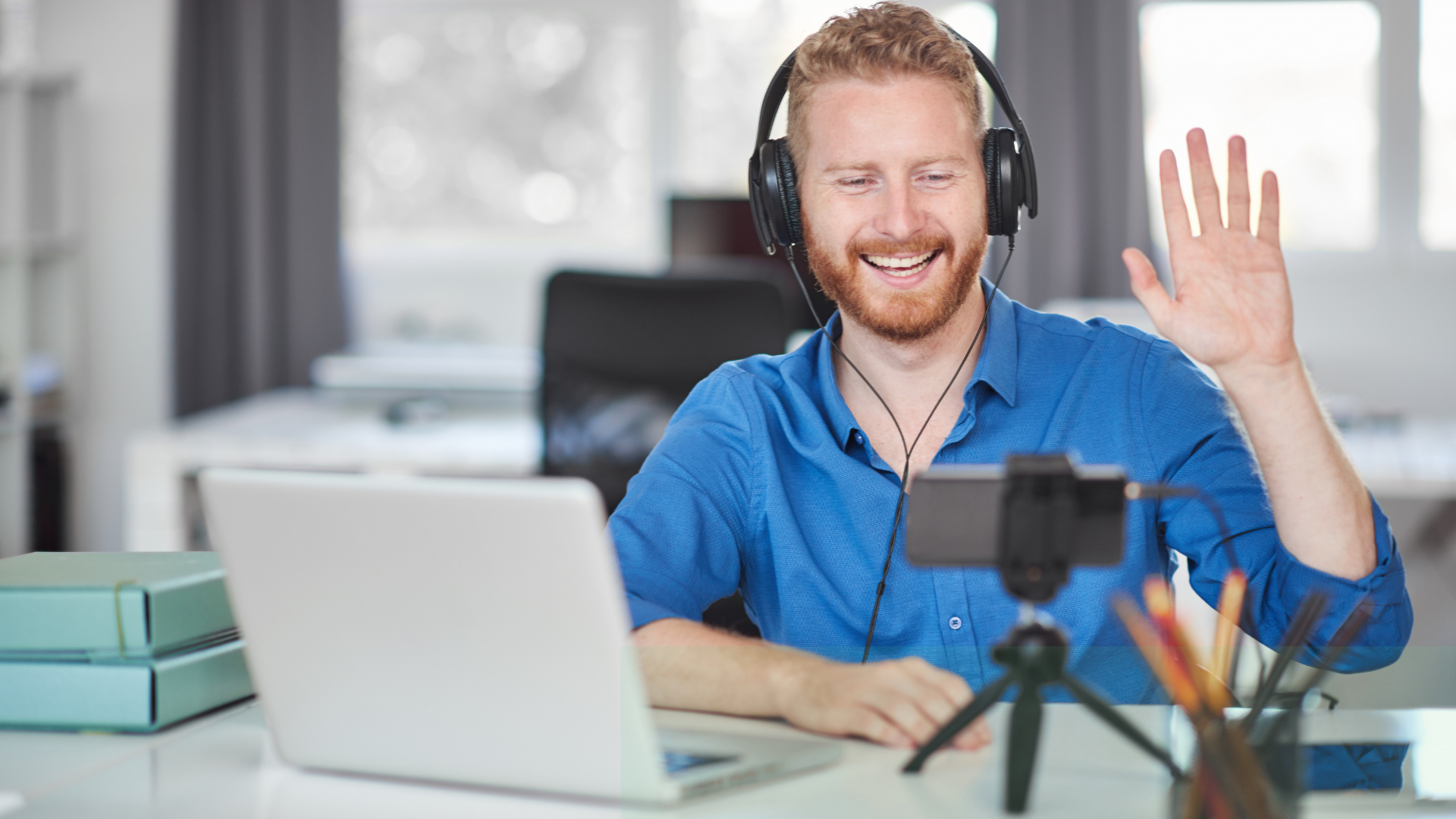 Sales teams face many challenges nowadays. Markets are growing more complex and customer needs are changing all the time. With more channels available for customers to explore, sales teams need to find a new approach to engage with prospects.
---
While the B2C market has become saturated with videos for years, B2B sales teams have only recently started to embrace video as a channel for prospect engagement and lead nurturing.

Video is no longer just a 'nice-to-have' in B2B sales. It's fast becoming one of the most effective tools to support the core content of your sales process.
Here's 8 reasons why video needs to be part of your sales strategy in 2021 and beyond.
Boost response rates

Stand out from the crowd

Customers love video

Build meaningful connections

Video is versatile

It's easy to create

Gather deeper insights

Supercharge prospecting
---
1. Boost Response Rates
Getting a response is the biggest challenge faced by sales professionals today.
With the average office worker receiving around 121 emails every day, it's no wonder that grabbing attention is becoming increasingly difficult, particularly as sales teams continue to navigate the challenges of remote-working.
Adding video to email outreach is proven to have a huge impact on email engagement. A study by Vidyard found that adding video to prospecting emails can boost click-through-rates by 200-300%.
The study also found that including personalised videos to sales emails has been shown to triple response rates and increase the number of meetings booked by 500%.
2. Stand out from the crowd
Video is one of the most effective ways to build trust with potential buyers but remains a seriously overlooked sales tool by many businesses.
While marketing teams are immersed in fully-realised video strategies, many sales leaders have been slower to recognise the importance of video in their sales arsenal.
87% of marketers are using video content, while only 25% of companies report that their sales teams are effectively using video as part of their cycle. There's no better time to get ahead of the competition and add video to your selling toolkit.
3. Customers love video
Consumer preference for video is still on the rise. In fact, it's predicted that 82% of all internet traffic will come from video content by 2022. Your customers are actively seeking out content that is digestible, easy-to-understand and entertaining – video is by far the most effective medium to meet these demands
Across all channels, users are seeing an increasing number of videos. Whether it's on industry blogs, social media or simply video streaming services, customers expect and accept video content in every aspect of their lives.
So if you're afraid that reaching out with video will rock the boat - rest assured that your prospects are primed for video.
4. Build meaningful relationships
In the era of remote working, it's more challenging than ever to build meaningful relationships with prospects and customers. Physical meetings and networking events have moved online. Sales must be contactless, but they don't need to be humanless.
Customers still, more than ever, want conversational, contextual and human interaction. This is where the importance and value of video come into play. The visual and audio aspects of video content improve connections with customers and prospects by helping you harness the vocal and non-verbal aspects of communication.
---
Want to learn more about Video Selling? Join our Video Selling Masterclass to find out how video can work for your business.
---
5. Video is versatile
Video content can be used throughout the entire sales process. From initial outreach at the prospecting stage, right up to post-sale engagement - there are almost endless ways to enhance your selling with video.
When prospecting, using a personalised video to introduce yourself is the most effective way to engage with new contacts or revive dormant opportunities. Vidyard has found that the average retention of personalised videos is 35% higher than non-personalised ones.
As the deal progresses, videos can help provide resources that guide buyers through the sales process. Product demos and presentations, meeting recaps and proposal walkthroughs are just some examples of where video can be implemented to delight your buyers and accelerate the sales cycle.
Even after the deal is done, videos can be used for communications and account reviews to connect your buyer with tools for success post-sale.
6. It's easy to create
Selling via video can be a daunting idea for those who have never done it, but with the right tools and know-how, the process can be simple.
Nowadays, you don't have to be a professional video editor to create impactful videos that you can share anytime, anywhere. Tools like Vidyard are making it easy for anyone to create videos with no special equipment or expertise required.
In just a few clicks, Vidyard allows you to record videos on your smartphone or browser and share seamlessly with your contacts via email.
What makes Vidyard so powerful is that it's more than just a video creation tool. Vidyard enables you to drive next steps with prospects, allowing you to add a meeting link directly in the video and track prospect engagement with clever notifications and analytics (more on this next).
7. Gather deeper insights
Sending out videos to your prospects is a great start, but being able to track and measure the engagement of your efforts is the key to succeeding with video. This is where tools like Vidyard become so powerful.
Vidyard's built-in analytics dashboard gives you unrivalled insights, allowing you to see who is watching your videos; when they're watching; and for how long. These learnings allow you to see how viewers progress through your engagement funnel and let you understand how to optimise your video selling approach.
Vidyard integrates with leading CRM systems including HubSpot, Salesforce and Marketo – pushing video engagement data to your CRM contact records, helping you identify and chase high-quality leads.
8. Supercharge prospecting with sequences
Combining Vidyard with the power of HubSpot's sequencing tools allows you to supercharge your personalised prospecting efforts.
If you're already using sequences in HubSpot to engage with prospects, adding video to your sales templates allows you to optimise your results by creating a unique, tailored experience across your cycle.
---
Want to find out more about video selling? We're teaming up with Vidyard to deliver a Video Selling Masterclass on 11 February at 15:00 BST.
---
Grow Consultancy is Northern Ireland's first Certified Vidyard Partner. Get in touch today to discuss how video can transform your sales process.