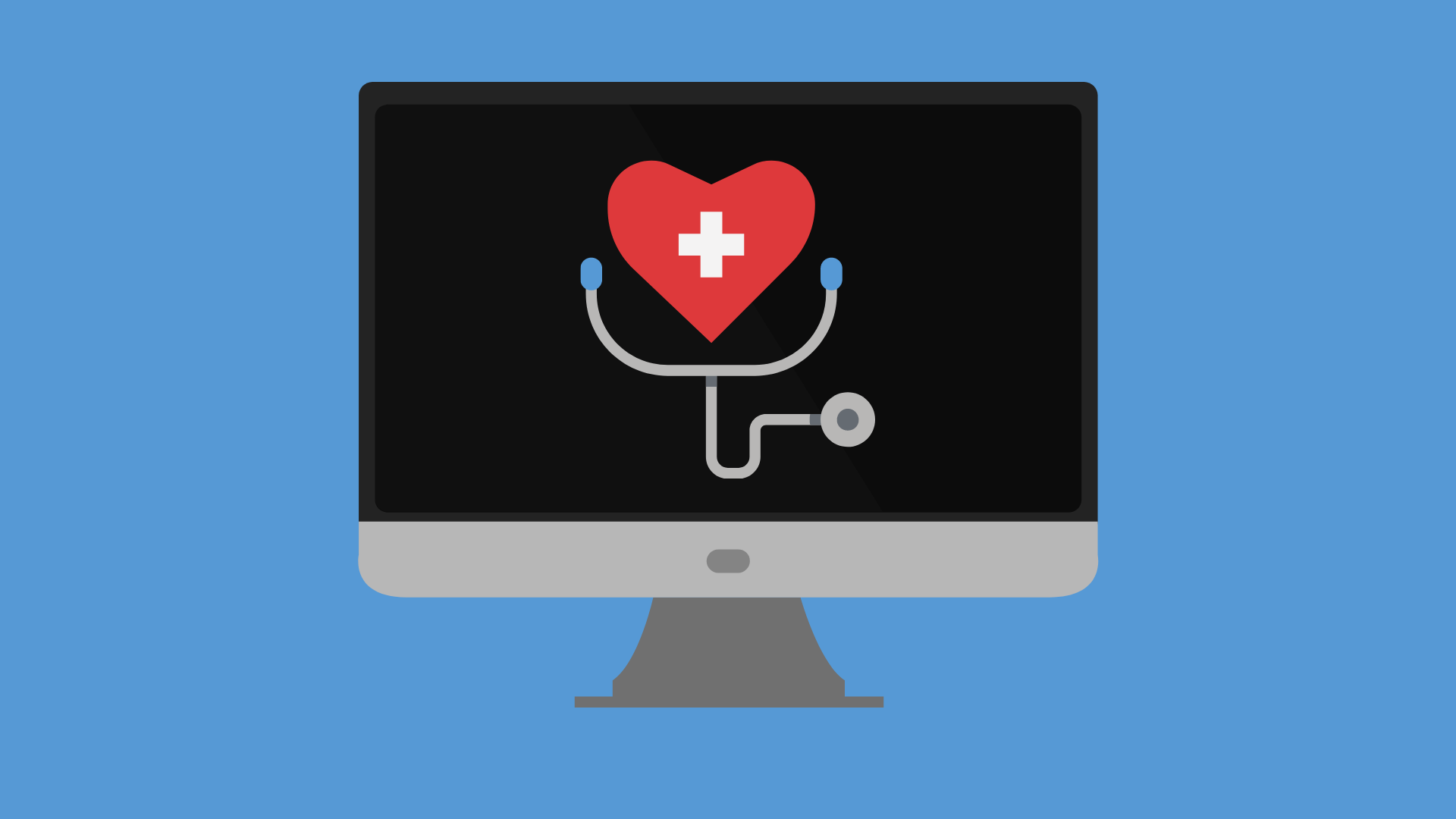 Undoubtedly, 2020 has been a difficult year for retailers. For many, this year has brought along a seemingly endless series of hurdles, posing huge risk to the survival of businesses, both large and small.
With Christmas just around the corner, the high-street has continued to suffer as footfall rates plummet at an alarming rate. With a series of regional lockdowns in force, it's now reported that 45% of UK shoppers intend to visit the high-street less often in the upcoming holiday period.
However, in the face of adversity, retailers have continued to prove their resilience since the initial lockdown in March. Accelerated digital transformation in the sector saw an estimated 85,000 UK retailers go online for the first time between March and July 2020. It's clear that the eCommerce opportunity is huge.
In fact, Springboard predicts that 36% of UK consumers will shop more online than they did before lockdown, while 43% will continue to do so at the same volume.
The question remains – with so many businesses moving online, how can retailers optimise their online efforts to win the fight for survival in 2021 and beyond?
---
This September at eComm Live, we had the opportunity to hear from Linda Bustos, Director of eCommerce at CorporateGift.com. Linda shared invaluable insights into some of the more unconventional ways to keep your eCommerce operation lean and mean in Q4 of 2020 and beyond.
We've summarised Linda's handy tips for driving business efficiencies to keep your eCommerce store healthy in 2021 and beyond.
Here are the highlights:
Mitigate Price Sensitivity with Split Payment options such as Klarna or Clearpay.
Plug margin leaks in your business by revisiting free shipping minimums, looking at your warehousing and delivery costs & by identifying 'CRaP products' (more on this below).
Reduce your cost of returns with a few simple tweaks to your returns policy and process.
So whether you're new to the eCommerce game, or just need a little refresh – make sure to keep reading for our top tips to keep your eCommerce in peak condition.
---
Tip #1: Serve price-sensitive customers with split payment options
What are split payments?
Popular with Millennial and Gen Z customers, split payment options have seen a considerable rise in popularity in recent years. These services allow your customers to buy products instantly and spread the cost over instalments. Typically, the provider will pay you (the retailer) the full amount upfront and takes full responsibility for collecting the payments from the customer. Some big players you might have heard of include Klarna, Clearpay, Splitit, Laybuy, and Zip.
What are the benefits of split payments?
Economic uncertainty amid the Covid-19 pandemic has led to heightened price sensitivity among consumers. Shoppers are feeling the squeeze more than ever and the holiday gifting season only adds to this burden – suddenly, split-payment options are more attractive than ever.
Empowering your customers to buy now and spread the cost using pay-later solutions mitigates this sensitivity and has been found to have a positive impact on checkout conversion rate, average order value and repurchase rate. A report by the European Payments Council indicates potential sales uplifts of 30% when these payment options are implemented. Furthermore, 1 in 5 shoppers named the availability of finance options as the most important factor when it came to 'big-ticket' items, such as furniture or electronics.
Ultimately, customers want more options when it comes to payment. Offering flexible payment solutions is a great way to broaden your appeal, boost conversions, and add to your overall value proposition.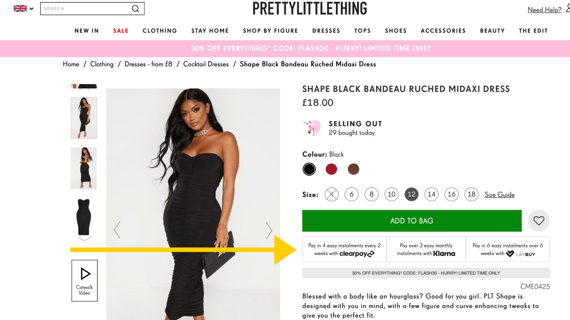 Split payments are great conversion drivers. Online retailers like Pretty Little Thing recognise this and put split payment options front and centre on product pages.
What are the drawbacks of split payments?
Before you go ahead and implement a 'pay-later' service on your eCommerce site, there are a few things you need to be aware of.
First off, you should be mindful that the processing fees for these services are much higher than debit/credit cards or PayPal. When shopping around for one of these services, make sure to consider your net profit margin and try to negotiate a percentage that makes sense for your business. You don't want to end up wiping out your profits after all the associated costs are factored in.
Another drawback of these 'pay-later' services is the friction they add to the checkout experience. Customers need to sign-up to use services like Klarna or Clearpay – this disrupts the checkout flow and might cause an increase in abandoned carts. Mitigate this by using the market leader in your region. For example, if Klarna is popular with your target segment, they'll already be members and can move quickly through your checkout flow.
You can check out more of our top tips for checkout optimisation here.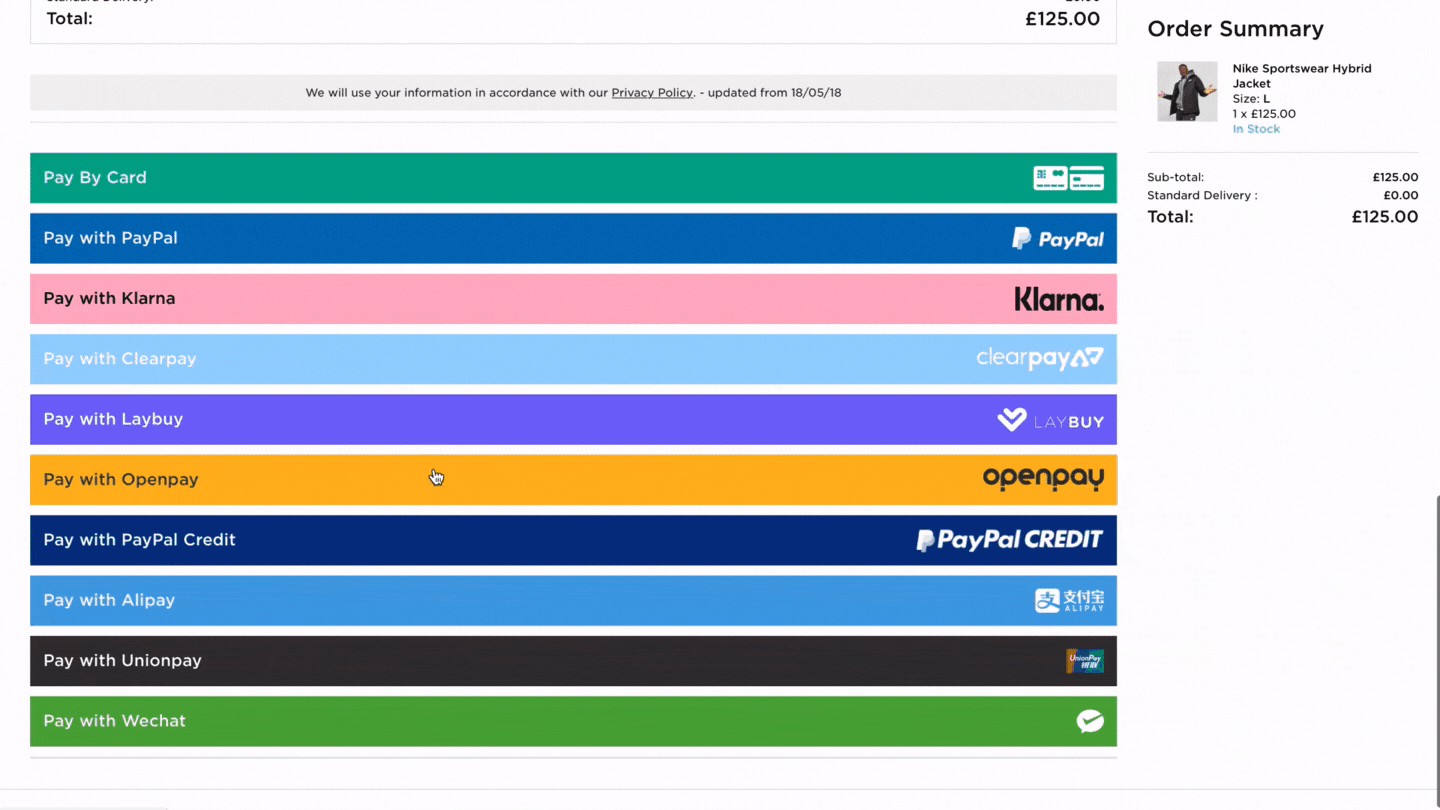 The above example highlights just how disruptive 3rd party split payment options can be to your checkout flow.

Are split payments right for my business?
As with most things in life, you don't know until you try. We recommend running a test period of 2 or 3 months to collect enough data so you can determine whether one of these solutions is financially viable. If it's helping drive incremental revenue and acquire more customers, great! If not, it might be time to reconsider your options.
---
We're offering a FREE 30 minute marketing assessment if you'd like to discuss how to drive more online sales with one of our Team.
---
Tip #2: Plug margin leaks
When it comes to keeping eCommerce healthy, it's easy to become solely fixated on improving customer acquisition and driving top-line revenue growth. However, it's useful to take a step back and conduct an eCommerce 'health check' to discover where your inefficiencies lie. Plugging these margin leaks to improve efficiency is vital as you begin to scale – as the old saying goes: 'look after the pennies and the pounds will look after themselves.'
We all love a discount, but the promo code box at the checkout has always been a negative call-to-action for merchants. It drives shoppers away from the checkout to search for coupons on affiliate sites like Groupon or MyVoucherCodes. Not only do you risk cart abandonment, but if they do return with a valid discount code – you'll end up paying an affiliate commission fee, further sacrificing your precious margins.
Collapsing the coupon code box at checkout makes it easier for the customer to miss, and from a merchant's perspective – that's a good thing. A study by PayPal found that hiding the coupon code field has a consistent positive impact on conversions and revenue per visitor on both desktop and mobile. If you do want to convert more customers with promotions, consider offering your own discount codes to keep users on-site and save on that costly affiliate payout.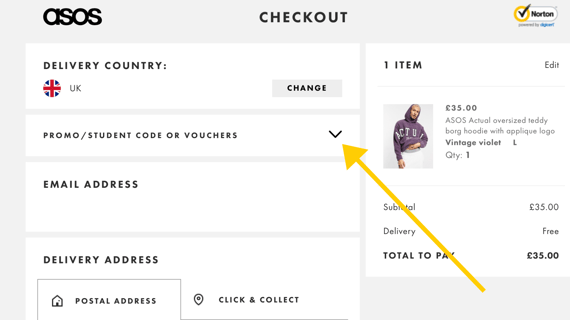 Collapsing the promo code field keeps distractions to a minimum and helps reduce site visitors searching for external coupons.
Revisit free shipping minimums
Offering free shipping to your customers is a great conversion tactic, but absorbing the costs can damage your profits. Setting a free shipping minimum is a great strategy to retain healthy margins on each order, while still providing the lucrative free shipping benefit to your customers.
It's definitely worth revisiting your free shipping minimum and running an A/B test to determine whether increasing the minimum qualifying spend has a negative impact on your conversions. Say you're offering free shipping over £50, try upping this to £75 for a month or two. Then look at your data to discover if there's been a major change in your conversion rate or average order value. If your conversions remain healthy and average order values are on the rise – stick with it and reap the benefits!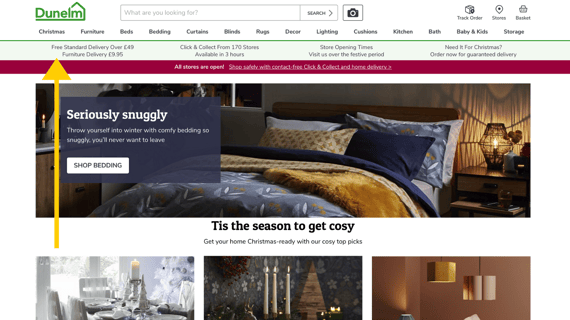 Offering free shipping is a great conversion tactic but can be costly. Trialling a higher free shipping minimum might actually have a positive impact on AOV.
Before you think we're being rude – CraP is an acronym that was coined by Amazon and stands for 'Can't Realise a Profit.' These 'CRaP' products are your worst performers – the ones that just don't sell, have low margins and are costly to store and ship (due to being heavy or bulky). Now we're on the same page, I'm sure some of your 'CraP' items come to mind pretty quickly! If you're not already making moves to shift the 'CRaP – it's time for an intervention!
Here's some ideas to get you started:
Refresh visuals: Make your products stand out with updated thumbnail images to improve click-through-rates. Considering reshooting products to make them more attractive and appeal to your target segments.
Offer discounts & promotions: Offer discounts and move these items to the clearance section. Get creative and offer a mystery bundle or free gift with purchase for added value.
Try new channels: Consider parting ways with these items by selling them onto discount retailers, or try new marketplaces like eBay or Amazon.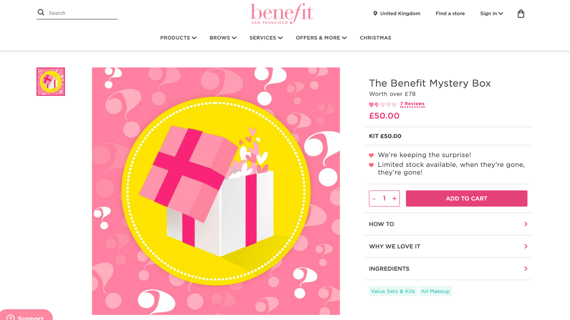 Cosmetics brand Benefit generate buzz using mystery bundles. Allowing them to offer great value to their customers and shift some less-popular items, at the same time.
---
We're offering a FREE 30 minute marketing assessment if you'd like to discuss how to drive more online sales with the Grow Consultancy Team.
---
Tip #3: Reduce the cost of returns
Returned items are not only costly to your business, but can be logistically complicated to manage. For traditional bricks and mortar stores, the average return rate is around 9%. Unsurprisingly this figure is significantly higher for eCommerce, where the average return rate sits somewhere between 20-30%.
There's an endless number of reasons why customers might return an item and if you run an eCommerce store, you're bound to have heard some weird and wonderful reasons for returns, leaving you questioning just how genuine that customer really is. Although many of these factors are often out of your control, we've got a few tricks to help you reduce the cost of your returns this year.
Implement a Returns Management System (RMS)
Establishing standard practice for handling returns can make reverse logistics far less painful. Implementing a RMS allows you to manage your returns profitably and identify 'high risk customers' – the frequent returners. Identifying the segment of customers that are a little more abusive of your policies means you can market to them less, send them less coupons and exclude them from email campaigns. And if things get really bad, you might even need to fire a customer!
Update product descriptions
A common reason for returns is that the product was not 'as described.' In the online world, accurate and informative product descriptions are key to mitigating this. Take a look at your most commonly returned items and consider whether the product descriptions and images could more accurately represent what arrives at the customer's door.
Up to 30% of all returns are reported to be fraudulent or abusive – this occurs when a customer claims they haven't received a package, or an item was missing from the shipment. Packing videos are a great way to fight this growing problem. Recording a short video of the shipment before you send it can act as proof that the order was packed correctly. So if your return rate is 30% percent and 30% of those are fraudulent, that's 10% of your overall orders you could deny refunds to.
Consider a flexible return policy
This may seem counter-intuitive, but offering a longer returns window might actually lead to fewer returns. This is caused by something called the 'endowment effect'. This is the idea that the longer a customer holds onto an item, the more attached they become to it. The urgency caused by tight returns policies like 14 or 28 days creates a sense of urgency, forcing the quickly customer to choose between keeping the item or getting their money back.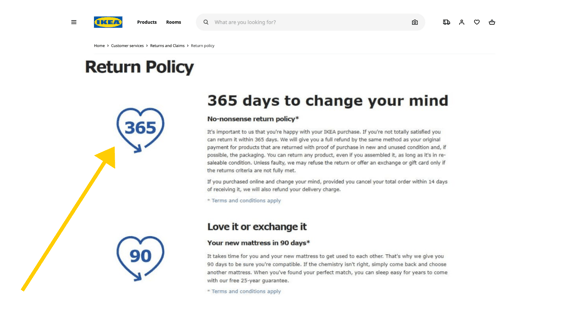 Ikea take flexible returns to the extreme, offering 365 day money-back guarantee. Chances are though, if you've had your Billy Bookcase for a year – you'll probably be keeping it.
---
Checkup complete! Now it's time to put these tips into practice and make your eCommerce site a lean, mean, margin-saving machine!
If you would like some further eCommerce support as we approach 2021, check out what we do and drop us a message at hello@growconsultancy.co.