Last month we had the pleasure of having eCommerce Account Strategist for UK & Ireland, Conor McNally speak at eComm Live.

Not only did we get a complete rundown on the many ways consumer trends have shifted in 2020 (you can catch these in the replay), Conor gave us a glimpse of what lies ahead as we begin to implement our holiday season ecommerce strategies. Here are our takeaways...

At a glance:
76% of people are actively researching and trying to find products online

Google predicts 3 out of 4 shoppers will research gift buying ideas online this holiday season

Retailers should ensure digital strategies remain agile to meet customers where and when they feel comfortable

67% of consumers are planning on buying their gifts from local retailers this year
Data sourced from Google Consumer Insights, Oct 2020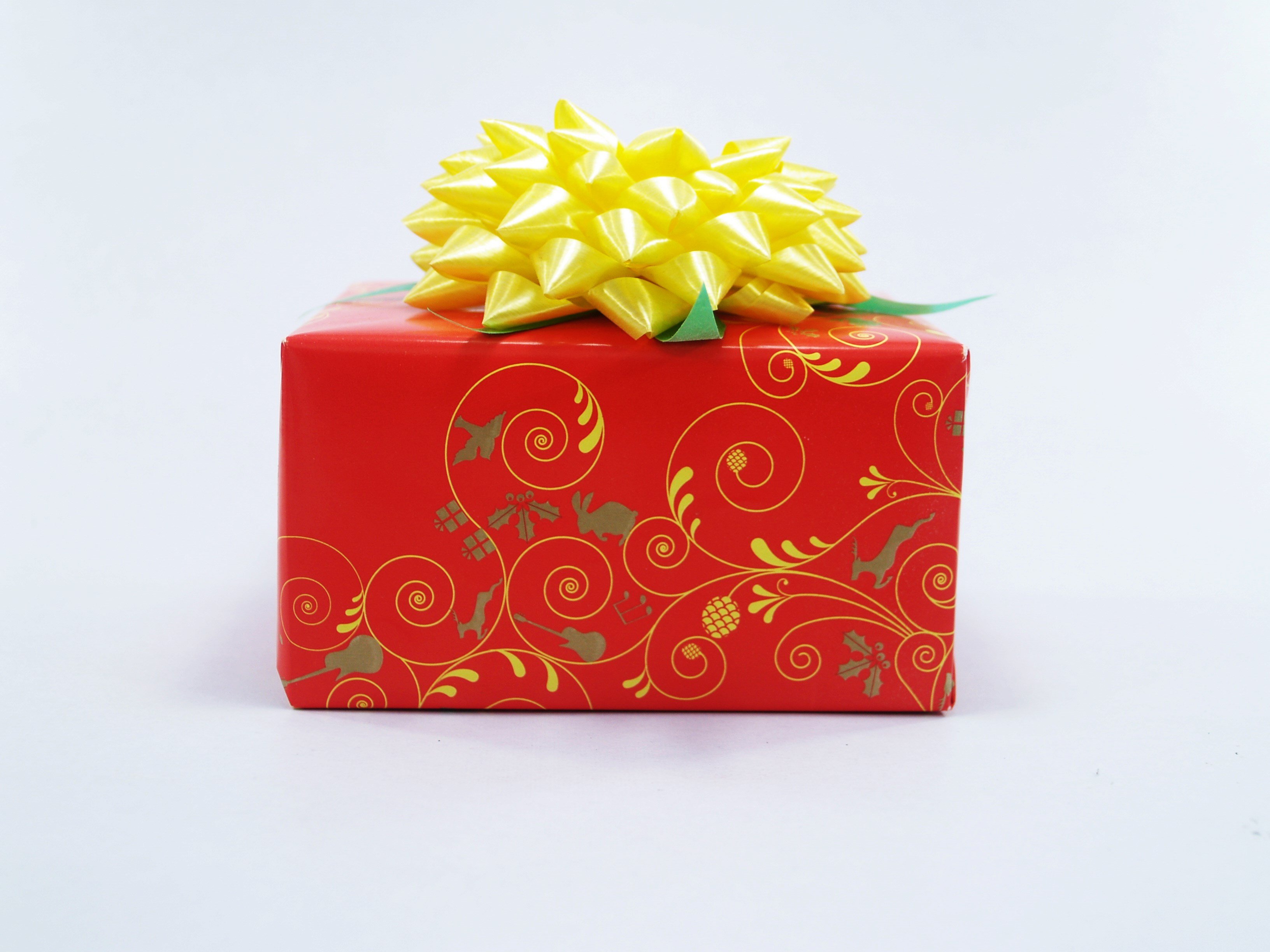 Tip #1: Prepare to kick things off a lot earlier this year
Consumer behaviour reports show people are purchasing their Christmas presents earlier than ever. The supply chain disruptions which occurred in the spring have had a lasting impression on consumer perception for the coming period. As a result, 2 in 3 shoppers say they will shop early to avoid delays.
"When looking at trends around Black Friday shopping, what we're seeing is that it is no longer an isolated event. In actual fact, it is an elongated holiday season.
When it comes to Christmas shopping and eCommerce we can see it spans well beyond one day in the calendar. Consumers are heading online and purchasing gifts the entire way through Q4.
Kicked off with Amazon Prime Day which took place last month, online orders for the holiday season will really start to ramp up over the coming weeks. With 'Singles Day' taking place on the 11th of November, we anticipate this interest will continue to build right through to Black Friday and Cyber Monday which occurs at the end of November."
Source: Google Trends data (29/08/2020 - 28/10/2020)
Already we're seeing a noticeable increase in search queries relating to 'christmas gift ideas', and 'christmas presents'. So it's time to think about activating your Christmas campaigns (if you haven't already went after the opportunities that are already out there!)
Tip #2: Customers are prepared to spend longer in the discovery phase

According to a recent industry report from Think with Google, 77% of customers say they will spend more time browsing gift ideas online. Coupled with the trend observed from last year's holiday season in 2019, where online shoppers spent 7% longer in the product discovery phase, this year a focus on creating a frictionless storefront on your eCommerce store should be a top priority for all retailers.
As a retailer you should make sure your product merchandising is designed with the customer in mind and does everything to deliver an exceptional shopping experience. Incorporating video and other immersive formats such as 360 product photos and digital brochures may help to counteract the missing 'look and feel' element of the regular shopping experience. Displaying customer reviews on individual product pages can also work to nudge customers close to that 'Buy Now' button.
Having a clearly-detailed customer journey map is an important element of a fortified eCommerce strategy and should be an essential part of any strategy this holiday season. Adopting an integrated approach will ensure your efforts are consolidated at all stages of the purchasing journey - driving impact where it matters most. Think about repurposing your existing content and publish to supporting channels to convey a consistent message to customers in the consideration phase of the purchasing funnel. By getting it right at the core - your eCommerce storefront - you will be able to replicate a similar approach on your supporting channels and see higher revenues being driven through digital platforms.

---
We're offering a FREE 30 minute marketing assessment if you'd like to discuss how to drive more online sales with one of our Team.
---
Tip #3: Aim for the unoccupied space in your market and try to capitalise on quick wins
According to Conor McNally this means making sure you have a greater presence across the board.
"Conversion paths are no longer linear. Business owners should consider diversifying their marketing channels to have a greater presence across a range of touch-points of the user journey. At Google we like to refer to this as 'being discoverable'."
The proliferation of so many content formats being shown to online audiences means you now need a multi-faceted marketing mix that reaches out to your customers on many channels.
However, more channels doesn't necessarily mean more resource. In applying automation into your marketing activities you may actually see a reduction in the amount of time and effort invested in executing your digital marketing strategies. "Whether that means enhancing your digital performance or harnessing the power of automation, there is now a need to hit fast forward on digital capabilities to capitalise on the rise of eCommerce in your market."

Tip #4: Act now before the auctions get crowded

Having your website online is no longer enough to stand out in the crowded arena of the search-engine results page. Ensure your business is discoverable by enhancing your search-engine optimisation with plenty of consideration directed towards the terms your customers are searching for.
Launching a low intensity, low cost-per-click (CPC) paid ad campaign can be a cost-effective way of determining which auctions are worth entering once competition begins to grow.
Try running a paid ad campaign this month to capitalise on early conversions in your market. Use this period to gather campaign data and determine your customer acquisition costs (CAC). In turn, this insight should help to feed into your paid strategy and help you decide the keywords and products that deliver the best return for your business. This way, your paid ads and shopping campaigns take on a data-led approach as competition continues to grow.


Tip #5: Re-engage your customers through remarketing activity.

Focus on re-attracting interest from potential customers who have previously browsed your website. Use your CRM data to feed into a re-marketing campaign for Social or Display (if you need a hand there are plenty of helpful tips in Shopify's latest checklist).
"In using your own data sources your paid acquisition channels can really apply machine learning and automation with effectiveness. As a result, this will act as an enabler to your campaigns whilst ensuring you are bidding efficiently and targeting the right customer at the most opportune moments."


Tip #6: The 'Baby Boomers' are heading online

Consumers aged 45 and above (commonly referred to as Baby Boomers) are now getting adjusted to the world of eCommerce. In the past this customer group would have carried out discovery searches on Google with the purpose of gathering information about products and services, before continuing to purchase in store. This behaviour has now changed. Baby Boomers are now committed to spending online - in fact, this new type of online shopper spends twice as much as the 25-34 year olds - making this cluster one that will be highly sought after in the run up to the holiday season.


As well as seeing new types of customer cohorts entering the online shopping landscape, we are also noticing shifts in behaviour in the way people are carrying out searches. One prominent trend is the search combination 'best affordable' which is growing in popularity when it comes to carrying out searches on Google. This deal-seeking behaviour isn't new to Black Friday at all - with customers traditionally searching for deals, coupons and discount codes. However rapid growth is being recorded with the amount of emphasis placed on price and quality. This year we expect to see a higher amount of searches falling under these 2 categories, so it is worth considering ways to incorporate this into your customer acquisition strategies this holiday season.

Tip #7: Consider exploring new marketing channels
Along with the shift in purchasing behaviour witnessed throughout Q2 and Q3, a similar trend is being seen in the way people are consuming video content on digital channels.
YouTube is growing exponentially. On this platform alone watch time has increased 600% since lockdown measures were introduced. This presents a sizeable new opportunity for reaching more audiences at scale. Brands hoping to go direct-to-consumer will be a suitable fit for this ever-expanding platform as well as those hoping to diversify their marketing mix and move away from overcrowded spaces with a high-level of competition.
In the midst of all the shifting behaviours, we can be certain of one thing - consumer expectations have massively changed. From order fulfilment timescales, to next day delivery and real time customer support, customers are now expecting a heightened level of service from retailers and brands operating in the eCommerce terrain.
---
We're offering a FREE 30 minute marketing assessment if you'd like to discuss how to drive more online sales with one of our Team.
---

The important question to ask yourself as you begin thinking about your eCommerce strategy ahead of the Christmas period is this - how reactive are your current digital channels to respond to changing consumer expectations?

We put this question to Conor:
"In a simple sense we need to remind ourselves that being discoverable can help to overcome the subtle nuances in customer buying. Being present at all points throughout the user journey will allow us to capitalise on these ever changing consumer buying patterns." Look for the opportunities in the unoccupied space and remember to 'be discoverable' this holiday season.
Need some ideas on how to attract new customers in the run up to the holiday season? Consider checking out Google's Retail Guide 2020 to feed in to your own tailored search strategy.
If you would like to explore an approach that will work for you this holiday season, drop us a message at hello@growconsultancy.co or leave comments in the section below.